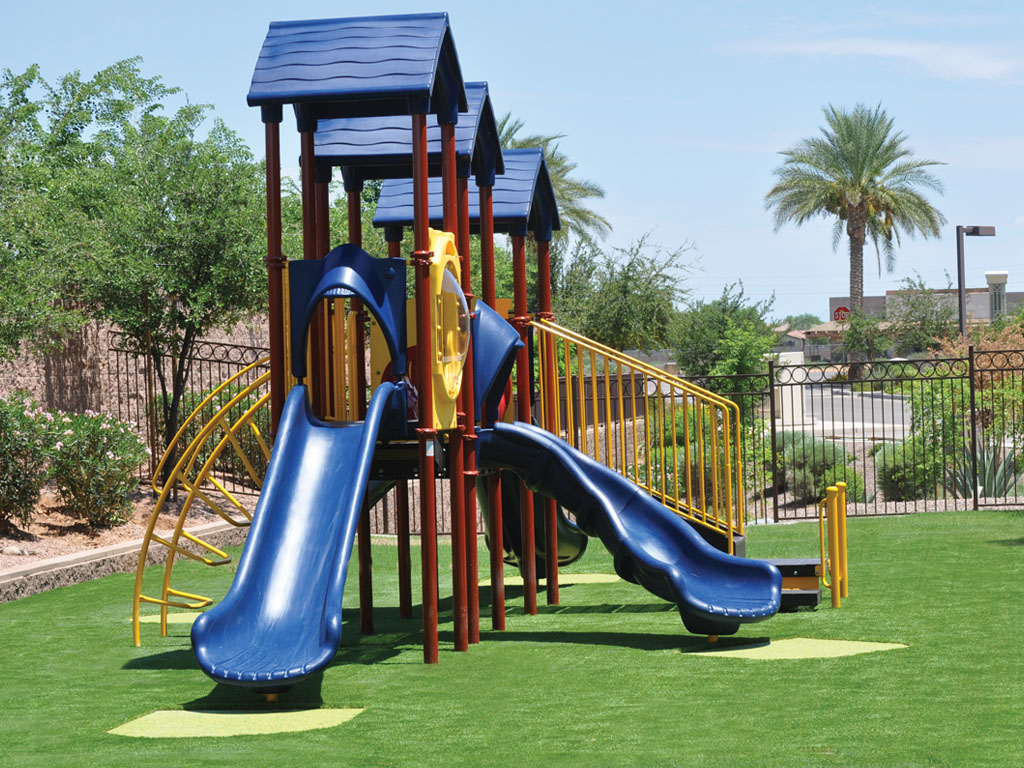 Professional Playground Installers (PPI), a division of Hesscor, has been in business since 1991 and has installed thousands of new playgrounds all over Arizona. We are involved in all aspects of playground development, from safety inspections to removal and relocations. Because every phase of a playground project can be done in-house at PPI, we can offer our clientele the most "bang for the buck" when it comes to cost efficiency and timeliness.
PPI employees are held to the highest standards and are required to attend ongoing safety meetings and obtain a Level 1 clearance card through the department of Public Safety Commission. That means highly trained and supervised employees on every job site every time. It's this level of commitment to excellence that has helped make us the largest playground development company in Arizona.
To see a photo gallery of playgrounds Professional Playground Installers has created, CLICK HERE.